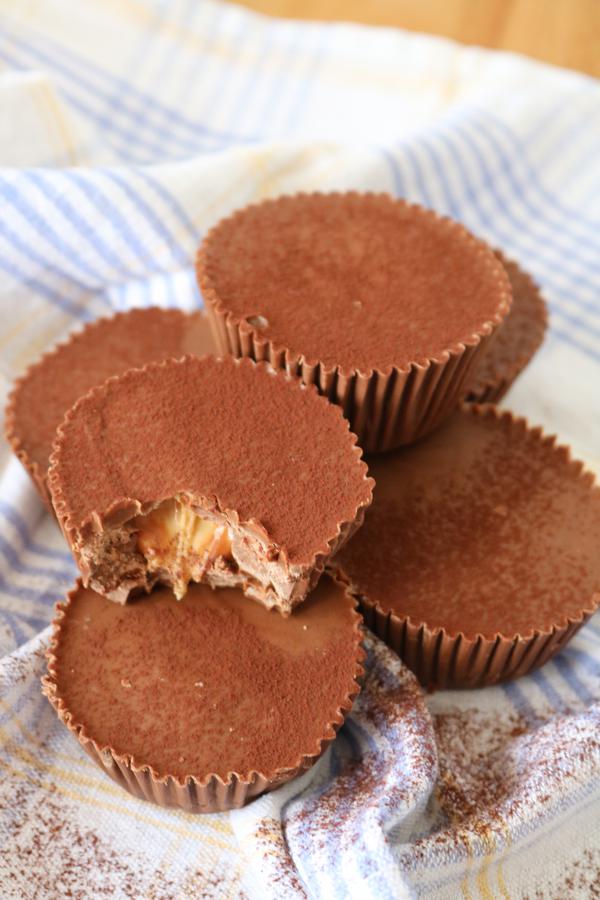 Hold everything – here are the best keto chocolate peanut butter fat bombs. These keto peanut butter cups are super quick to make and taste so delicious. A great keto fat bomb recipe you won't want to pass up. Who doesn't love chocolate and peanut butter? With these fat bombs you get both in one yummy bite. You can't go wrong with these keto sweet treats that are perfect for a ketogenic diet.  A low carb high fat recipe that everyone will want to have more of – these are great keto snacks, keto desserts. The best part is these are homemade keto fat bombs so no need to buy store bought. If you ever have that craving for candy – try these keto peanut butter cups. So let's get ready to learn how to make keto chocolate peanut butter cup fat bombs!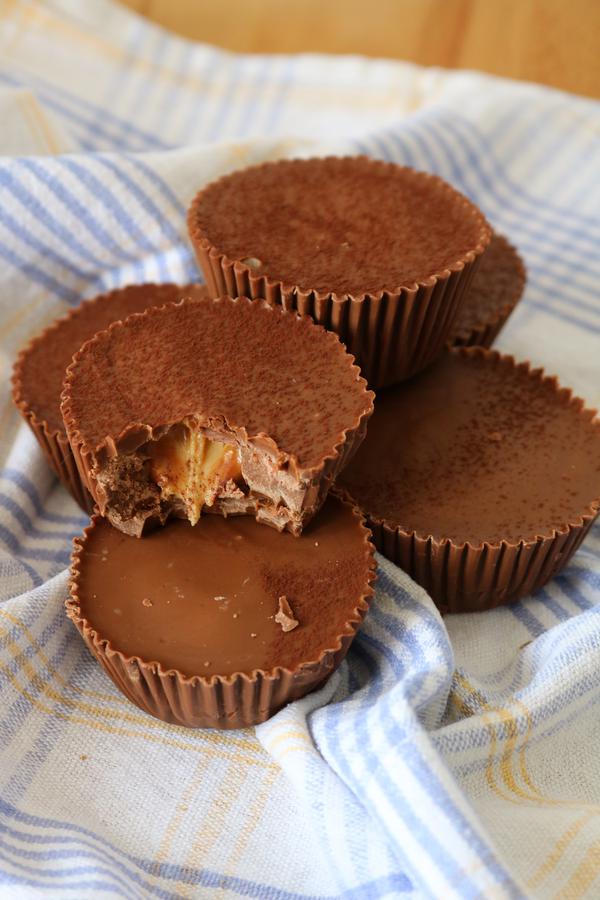 In bowl over a saucepan with simmering water melt the chocolate with vanilla extract.
Line muffin tray with muffin cups and fill each cup with two tablespoons of the melted chocolate.
Spread the chocolate evenly in each cup and let it set in freezer for 5-10 minutes.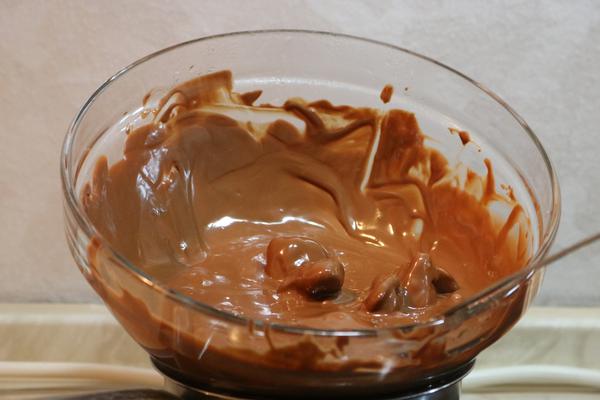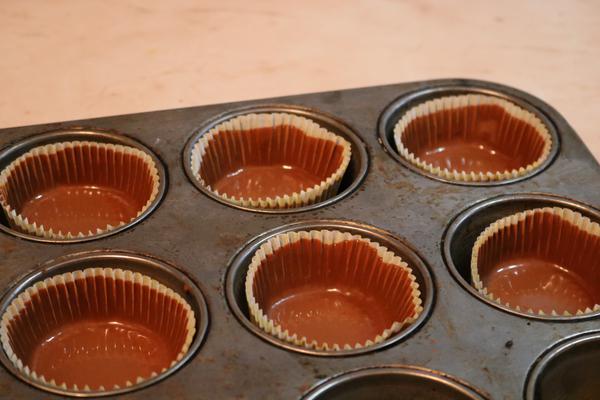 In a separate bowl whisk together peanut butter, coconut oil and vanilla extract all together until smooth and combined.
Fill each cup with 1 tablespoon of the peanut butter filling and pour in melted chocolate until cups are full.
Let the muffins set in freezer for 15 minutes and remove the muffin cups carefully.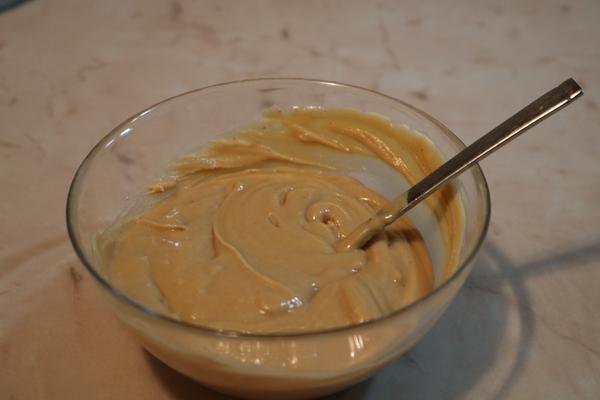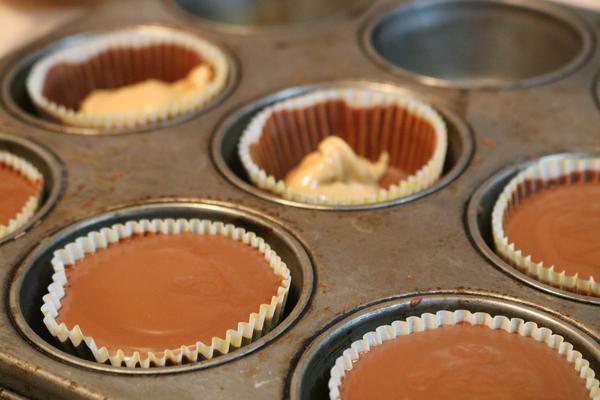 Serve with dusted cocoa on top of each Peanut butter and chocolate Keto Fat Bombs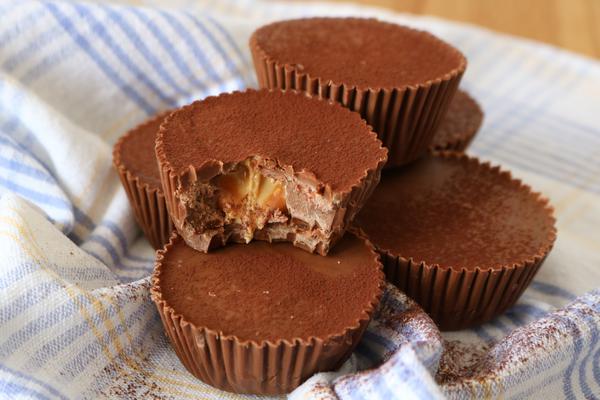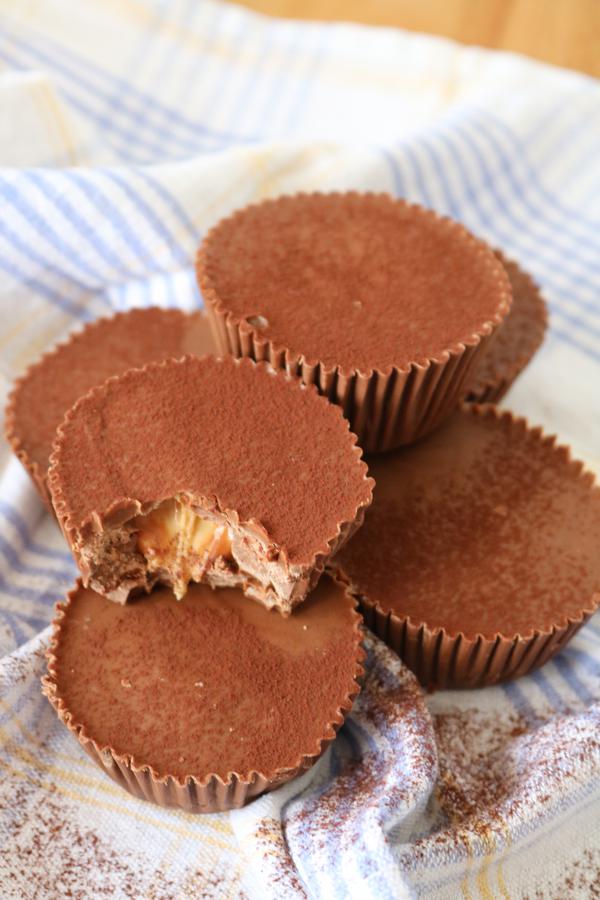 Keto Chocolate Peanut Butter Cup Fat Bombs
Ingredients
Instructions
1. In bowl over a saucepan with simmering water melt the chocolate with vanilla extract.
2. Line muffin tray with muffin cups and fill each cup with two tablespoons of the melted chocolate.
3. Spread the chocolate evenly in each cup and let it set in freezer for 5-10 minutes.
4. In a separate bowl whisk together peanut butter, coconut oil and vanilla extract all together until smooth and combined.
5. Fill each cup with 1 tablespoon of the peanut butter filling and pour in melted chocolate until cups are full.
6.Let the muffins set in freezer for 15 minutes and remove the muffin cups carefully.
7. Serve with dusted cocoa on top of each Peanut butter and chocolate Keto Fat Bombs
Recipe Notes
Serves 7